Many avid campers think they have the essentials for any type of camping. However, if you have never been camping in a remote location or backwoods camping before, you will need to revise your regular camping gear list.
Backwoods camping can be a literal walk in the park with the right equipment. The challenge is to having a wide array of equipment without the excessive weight that you will have to transport, possibly on your back. Remember, everything you carry in you will also have to carry out. Below is a list of equipment and considerations to help you be prepared in the back country:
Pack – seems like a dumb thing to list, like you could forget it. However, more importantly you need to make sure it fits right and can hold all your gear. A strong and lightweight internal frame pack will be the most comfortable.  You will want to allow plenty of time to practice packing and unpacking your gear to make sure it all fits.  If heading off to an unfamiliar place or a very remote area you may want to complete a test run to make sure everything goes as planed.
Sleeping Pad – sleeping,.... or not sleeping in the back country may depend on what you are sleeping on. Sleeping pads are available in several different styles: foam, inflatable, and self-inflating. The thicker the pad the better you will be insulated from the ground and the less the ground contour or composition is going to effect you.
Sleeping Bag – Nothing is more important to your shelter than the sleeping bag you sleep in. Preserving body heat can be of paramount importance in a camping or survival situation.  The most important feature of a sleeping bag to consider is the temperature rating of the sleeping bag and the temperature extremes possible in the area where you will be camping.
Knife – an all purpose large pocket or medium sized belt knife will do the trick. It does not need to be a machete, but it does need to be sharp.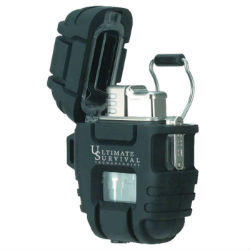 Lighter – forget the matches! That's right, they get wet and you're done for. Better to stick with a sealed camping lighter to start those fires.
Proper Clothing - drop the cotton and go with layered moisture wicking clothing. Cotton stays wet, loses heat and can also overheat your body.
Water – buy a CamelBack or other hydration system and never worry about your water woes again. Most slip in your pack with a sipping hose on your shoulder. Forget bottles, why bring them out again.
Garbage bags – what you bring in, is what you bring out. Remember that this type of camping is about leaving no trace you were there in the first place. No one wants to see litter in the backwoods. Garbage bags are invaluable when you need to keep things dry, make a repair patch, or package up something.
Flashlight – get a high quality LED flashlight with multiple lighting settings. No sense getting 1 Million foot-candle power if it only lasts for 1 hour.
Mess Kit – buy one. Period. Trying to pack your kitchen dishes is ridiculous. Professional camping mess kits save huge space. They are available in aluminum, coated steel, stainless steel and bpa free plastic sets.
First Aid Kit – it's called backwoods camping for a reason. The nearest hospital is probably hundreds of miles. Ensure it's meant for backwoods camping too, including a whistle without the pea. Make sure you have adequate dressings and bandages -- an injury that results in loss of blood can be much more dangerous in the back woods.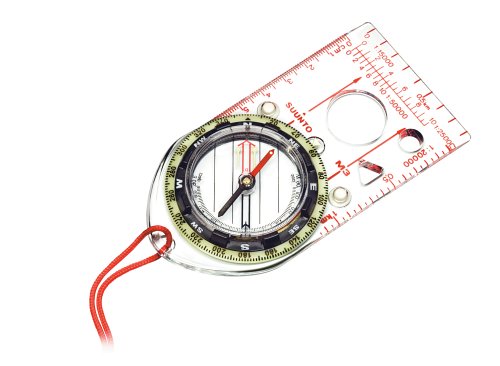 Navigational Aids - Knowing where you are is important. Traveling with maps, a compass, and preferably GPS will provide you with the location information you need and help your navigation.